Imagine you're in a spa and suddenly you get bombarded by a gust of cold wind. That's what spams do with your website.
Magento stores are vulnerable to fake users and spam which will reduce your store's workability. You won't be able to work on quality leads and waste your resources on dummy entries.
Now, before we start on how to counter fake registration. Let's learn more about spam and why should a business worry about it.
1. What are spams?
Spams are one of the cheapest and most effective methods to fuel malicious intent. It can be in the form of fake registration on your eCommerce website, spam forms, fake messages, or comments on your website to freeload your audience into other platforms.
Another term when it comes to spam is Spambots. Bots can be good or bad. For instance, your stores might have chatbots or email bots that can help create follow-ups to take care of your customers.
On the other hand, there are bad bots that will ruin your client base. They are designed to collect client information from online sources like forums, chat rooms, etc. This is done so that they can send unsolicited emails to your customers and redirect them away from your site.
2. Why should you care about Spam?
Spammers can break into a site to disrupt its workflow. Following are some major issues faced by online stores.
Fake registrations and signups
It's one of the major issues faced by e-commerce stores. Sometimes clients don't even know that they are getting spammed.
Can't focus on legit leads
It's not difficult to distinguish between fake and real leads. But there are so many entries that it's a hassle to deal with them all. Stores waste a lot of their essential customer service time to handle the consequences.
Spam messages and comments
Sometimes spammers want to redirect your valuable audience to other platforms. They simply spam comments on products and chat rooms to divert your customers.
Result: Reduction in Conversion Rate and revenue.
Data collection
Spam bots have specific tasks. Some are designed to collect information. They'll gather the contact info of your customers and mail-blast them with their brand or intent. It usually leads to losing your client base.
Search Engine Rankings
One of the worst effects of website spam attacks is, it creates a negative impact on your hard-earned Search Engine Ranking. It leaves a deep scar on your brand value.
3. Do you know how to recognize Spam?
Actually, it's not difficult to detect spam. There are a few things you need to keep in mind when you are analyzing the data of your store.
Look out for abnormal traits. Even a sudden increase in visitors can also be an indicator of a bot. Though it might not be true in many cases.
So, how to find them? Simply include time analysis. Entries by a bot are very typical. Usually, a customer will take a few seconds to check the page and then click on a form. Then another 10-20 seconds to fill out minor details. Whereas a bot will do it flashily. Like in just 2-4 seconds.
So all you gotta do is check on the duration a visitor spends and filter them out. But this is not a full-proof plan. You will be wasting a ton of time managing this. A better way to handle spam is by using technology.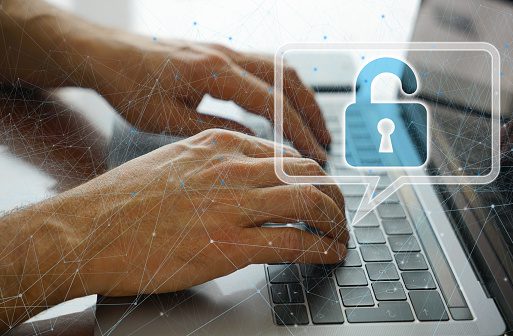 4. What is the best way to protect my website from spam?
Now, in order to focus on genuine leads, businesses out there are using tech to counter tech. Following are some widely used methods. You can find your fit here.
Google reCAPTCHA
Stores are widely adopting the Google reCAPTCHA feature. It's easy to use with great results. It involves simple tests to make it difficult for bots to go through it.
Magento Captcha
For your website, you can try using the built-in Magento captcha feature for customer registration forms. It helps avoid bots from auto registering accounts as it requires human interaction.
Restrict Spammer Through Email Domain Name
With this, you can restrict spammer requests through the email domain name used in the request, just enter the list of email domains known to you as spam domains and you are able to restrict
Use Plugins & Website Spam Protection Extension
SaaS is a boon. You can pick from the various custom options to reduce spam activity on your website. Like Magento 2 Restrict Fake Registration.
Another method is to add a Magento Honeypot extension which keeps a hidden question on your form. If it gets filled, then it's a bot.
Rate limiting rules
Many times there is troublesome spam from specific regions. So in order to have those reputed locations, you can create custom rules to limit the connections based on country, URL, etc. With this, you can limit the volume of repeated requests.
5. Best Magento 2 Spam Customer Registration Extension
Taking care of spam can be a hassle. What if you can get everything in one place?
We've compiled top contenders that will help you avoid spam as much as possible.
Our developers at SetuBridge have come up with SetuBridge Spam Customer Protection to counter the spam. Check out its features below!
Efficient in preventing signups from spam customers
Customer name length validation
Magento 2 Honeypot validation to detect spambots
Auto-detect & block known spam bots
Configure spam characters & email domains to blacklist them
Spam and Bot Blocker ~by MageAnts
It'll protect your site from spammers. It's capable of keeping bad emails from registering on your site. Clients can add specific bots to the list for blocking.
It can restrict spammers for a domain name, email, IP address, and length of the first name. Also, you will get an error message in case of abnormalities. All in all, it's a decent product that you can give a try.
Bot Blocker ~by Swissuplabs
This bot blocker enables you to detect and block bots that tarnish your site morale. The service comes with features like bot activity tracking and compatibility with Magento sites. It majorly works on clicks per minute activity to track bots. It's a good pick for starters.
#Conclusion!
Did you find one that tickles your pickle? Hit us up for Magento Development Service and we'll be happy to take your store on a spam-free journey. You can take care of your customers and we'll take care of spam.